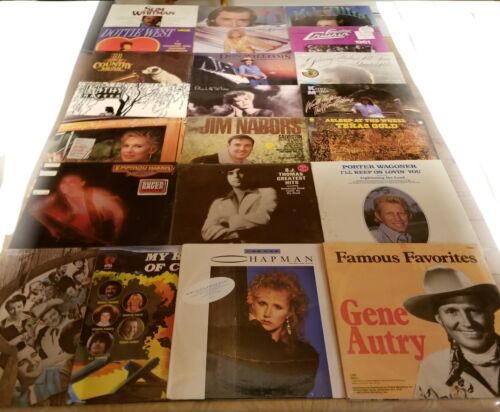 Product Details
Style :
Contemporary Country
Special Attributes :
Sealed
What the Seller Says
A nice lot of 22 new sealed country western Vinyl LP's. Kathy Mattea Walk The Way The Wind Blows, Johnny Mathis All Time Greatest Hits, Country Crusin' 1961, Mel Tillis And Friends, Janie Frickie Black & White, Don Williams New Moves, Barbara Mandrell Spun Gold, Lee Greenwood You've Got A Good Love Comin', Kathy Mattea Willow In The Wind, 60 Years Of Country Music, Dottie West The Country Girl Singing Sensation, Slim Whitman Happy Anniversary, Tammy Wynette Higher Grounds, Texas Gold Asleep At The Wheel, Jim Nabors Galveston, Gene Autey Famous Favorites, Cee Cee Chapman Twist Of Fate, My Kind Of Country, Grand Ole Country, Porter Wagoner I'll KeepnOn Lovin' You, B.J. Thomas Greatest Hits, Emmylou Harris Laste Date. Please ask any questions prior to purchase as I do not accept returns of vintage collectable items.